Reviews: The Best Painting Contractors Near Boston
Give Motti Painting Solutions Inc. a call today if you would like to have the best painters in Boston paint your house. Read our reviews for Boston and surrounding areas such as Boston, Newton, Winchester, Melrose, Brookline.

We work hard to ensure that we exceed all customer expectations. With every painting project, we strive to be the best painters in Boston, MA, and the surrounding area. But do not just take our word for it, read our reviews below and see what our customers have to say.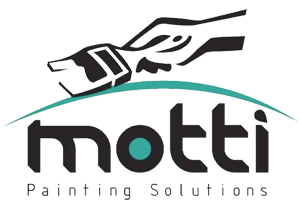 The Motti crew did a job for the house down the street. I was so impressed that I called and eventually hired them to clean and paint our front porch. At the beginning they sent a clear and comprehensive statement of work, the crew then began on time, and the job was clean and outstanding at the end. I hired them this year to do three sides of the house. The crew was thorough and helpful. And they seemed to take their work seriously with joy and with pride.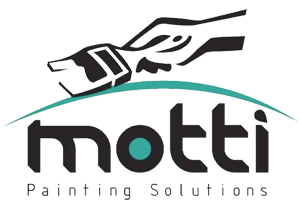 Motti Painting Solutions recently completed a superb exterior painting job for us. First, they power washed the house, sanded, scrapped and caulked wherever needed. They painted our newly built porch, several sections of the house siding, all the detailed trim work, gutters and downspouts. They applied one full coat of primer and two coats of exterior paint. The crew replaced some complicated rotted trim. Their work was outstanding! The workers were meticulous, professional, polite, quiet and dependable. They worked diligently every day for 11 hours. They cleaned up all debris, materials, and equipment daily. Motti's prices were very fair and very reasonable for such high-quality workmanship which came with a 3 year warranty. We highly recommend Motti Painting Solutions for all your painting needs. We wouldn't hesitate to hire them again.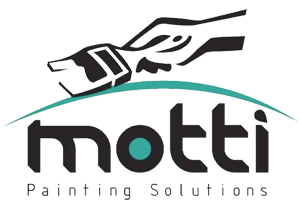 Motti Painting did an amazing job painting the exterior of our house. They are professional and fast and incredibly neat. They are also super responsive and very flexible. When we decided to paint our house, we wanted to do it right away, and they were there within a week of finalizing their proposal. They came every day unless it was raining and left the site really clean and tidy. Whenever they missed a day due to weather, they stayed longer the next day to stay on schedule. We would use them again in a second - we are very happy with the work they did!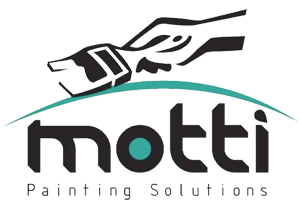 Motti Painting solved our decades old problem of trying to keep paint on our 80 year old house. Their crew removed the old paint, made repairs, and added a beautiful colored stain finish that made the house look new again. They kept a clean job sight and started and finished the job promptly. Daniel Motti runs a good business, listens carefully , and is committed to customer service and satisfaction. We have hired Motti Painting again for additional work and highly recommend them.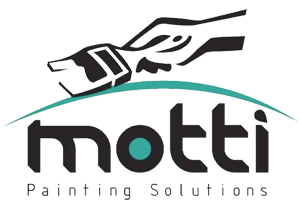 Daniel and crew were great, and came recommended by a friend who has used them twice. Communicative, flexible, and paid a lot of attention to detail. My neighbors painted their house in 2 days, which was what I thought - painting is super quick. But Daniel and crew do a great job in prepping (scraping paint and fixing wood work), and several rounds of primer and finished coat. They were here for two weeks (10 hours days!) and folks on the whole street have commented about their professionalism and about the finished product. I'd highly recommend reaching out to them. They won't be the cheapst, but they just might be the best.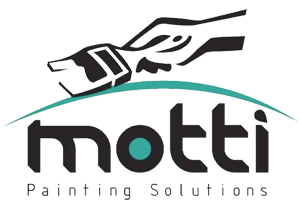 Very pleased with Motti Painting Solutions. They painted the exterior of our house and were very professional and efficient. The house looks fantastic and they were highly responsive and communicative throughout the process!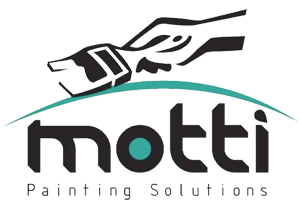 Daniel and Felipe Motti are a pleasure to work with. I've hired them for two full exterior painting jobs on two separate houses over the past six years, and am very pleased with the workmanship and durability. In addition, they did cabinet job for me in a bathroom, resulting in a flawless "like new" finish.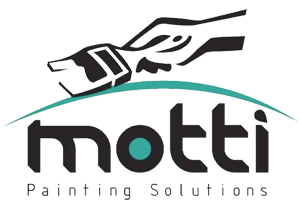 Motti Painting came highly recommended and they did excellent work, started and finished on time, and within the agreed price. The house looks amazing. Daniel is very professional and a pleasure to work with.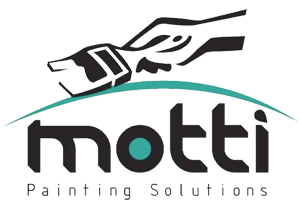 We work with the team at Motti in a professional capacity and they are one of the top painting contractors our company works with!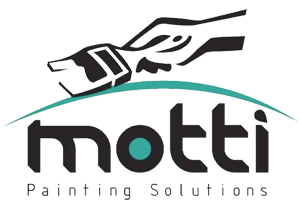 I knew, 7 years ago, when I watched Motti Painting Solutions work on a house up the street, that next time our house needed painting, I would give them a call. They have their own carpenter to perform any necessary repairs. Prior to painting, they power wash the house, then spend quite a bit of time scraping, sanding, and caulking. They are very thorough and pay so much attention to detail. They were always punctual and professional. At the end of the day, they cleaned up, and made sure everything looked neat and orderly. We are very pleased with the result and would not hesitate to hire them again. Already a few neighbors asked for their contact information.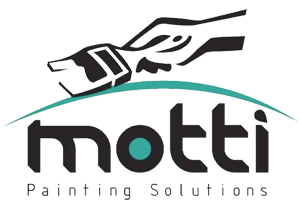 Dan Motti and his team are absolutely the best. We are enthusiastic return customers. They are expert and efficient and highly attentive to the vendor-client relationship. They are a pleasure to work with and the pride they take in their work shows it. Even passersby comment on the excellent work they have done on our home. Two thumbs up for Motti Painting Solutions.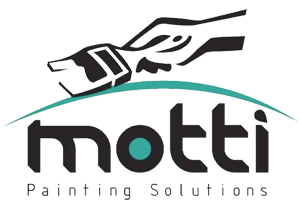 We are repeat customers of Daniel Motti and his team. They are professional and do a high quality paint job that will last many years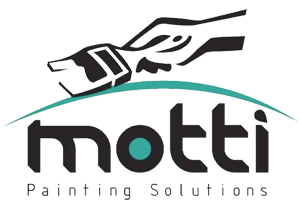 Motti's team repaired and painted the exterior of our triple-decker in Cambridge, along with an interior stairwell and ceiling in one of the units. We were very impressed with their work in many ways. First and foremost, the quality of the work was excellent. Having watched the process, it is clear that it will last a long time. Second, the team took great care of everything (covering nearby cars with plastic, etc), and left the property tidy at the end of every day. Third, they worked incredibly hard, taking few breaks (even on extremely hot days). Motti's quote was not the lowest we received, but the price was reasonable and certainly worth it for the excellent quality work. Highly recommend.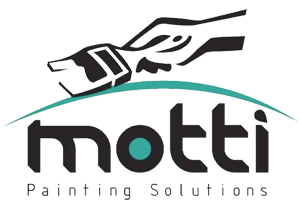 Motti Painting did excellent work on our exterior painting job. They were always in communication and though the job didn't start when we had hoped we had tons of advance notice (and fully expected the rain in July would delay the crew). The crew always cleaned up after themselves and were very careful with our landscaping. The carpenters did a great job on the repair work which allowed the painting job to stay on task. The work turned out beautifully. They did our home (which is large), garage and shed. We couldn't be happier.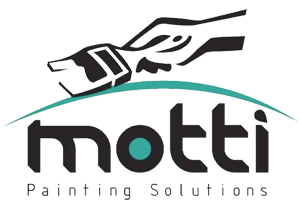 Was happy with their work and would use them again. They painted the exterior of my house, window trim, and stained my deck. They identified water damaged wood and replaced with plastic. They stayed with the job until finished and returned to fix up some minor blemishes that appeared during the summer heat. All things considered, I was pleased with the work and it has been 3 years and the painting has held up well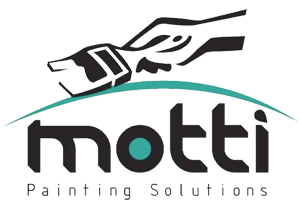 I have used Motti annually for gutter cleaning and are always satisfied. They are responsive, professional and get the job done! And pricing is very competitive. Whatever your household need, Motti is a good choice. .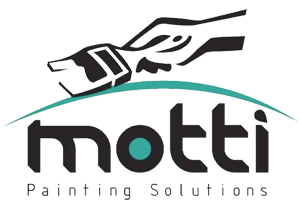 Daniel and his crew at Motti Painting Solutions did a phenomenal job of painting the exterior of our house this month. They were professional, reliable, neat and actually finished a day early! The house looks great and we couldn't be more pleased.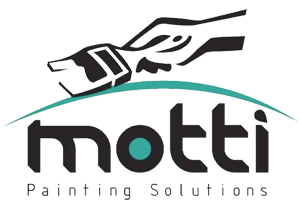 Had a really positive experience with Motti Painting this January for a discrete interior painting project that was time sensitive and included some damage to the wall. Daniel (the owner) and his staff were thorough, polite, timely and did a very nice job with the project. I would highly recommend them for any of your projects!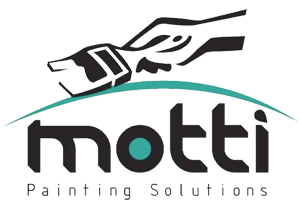 I called Motti Painting after I had seen the job they did on my neighbor's home. They are not cheap but they do all the hard prep work and power wash everything. The crew was fantastic! They stayed with the job and cleaned up and organized every day. I highly recommend their work.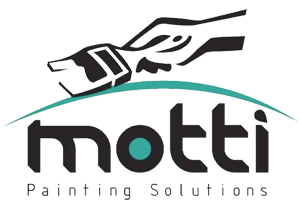 We used Motti painting for the exterior of a very old house in Boston and WHAT A GREAT JOB THEY DID. They communicated throughout the project, so I knew exactly what the activity was going to be. They showed up on time, finished as planned and were courteous/professional throughout the whole project. What a great team. I would highly recommend them.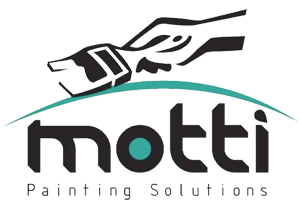 Motti Painting Solutions recently painted my 2 family home in Dorchester.. I hired Motti to paint it 10 years ago and they did such a good job then that it lasted a decade. This Spring Daniel Motti and his team repainted the house with the same attention to detail as the first time. In preparation, they completed carpentry repair, power washing, scraping and caulking before applying primer and final coat of paint. Daniel Motti met with me last fall to discuss the job and we scheduled the painting for this Spring. He contacted me in the winter to pick paint colors and discuss the schedule. Throughout the planning and execution of the project, Daniel oversaw the whole operation. He had a supervisor on site each day so that I could ask questions and discuss things as needed. Daniel was always available to answer questions. The team was neat, thorough and professional and they did a great job.I know it will last a long time. I would highly recommend Motti Painting.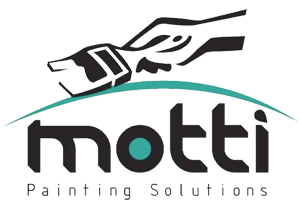 My late husband and I have worked with Daniel Motti for years, for full exterior house painting and interior painting and repairs. His communications before and during every project are responsive and helpful. He is always reachable. His workers are extremely competent. His follow up is immediate and thorough. Many of our friends have worked with Daniel and are all immensely pleased with him, his work, and his company.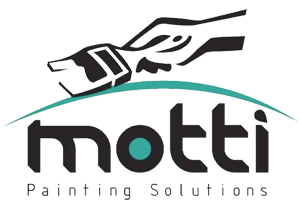 We had used Motti back in 2013 to paint our house exterior and were very pleased with the job and the painters. As a result, we decided to hire Motti to paint our kitchen and sunroom interior this year (2021). Two painters arrived and patched cracks, sanded the walls, applied primer and two coats of latex paint on the walls and ceilings, all in one day. They were very careful and they covered furniture and floors and masked woodwork. Cleanup was very good and the rest of the paint was left behind, if needed. The rooms look great and we would highly recommend Motti for your painting needs.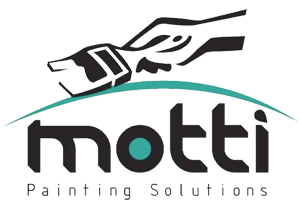 I was extremely happy with Motti Painting Solutions. They did a complicated reshingling of my historic 6-family property and did a beautiful job with all of the detailing. Daniel Motti is an excellent communicator and kept me informed every step of the way, worked with me on all decisions and did everything he said he would do. I can't say enough good things about Daniel and his crews.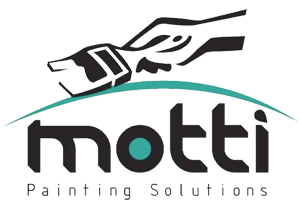 Motti has done indoor and outdoor painting for me. They do a terrific job and guarantee their work. They are nice people and make sure you're happy with their work.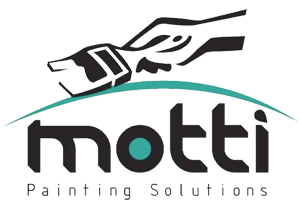 Motti Painting Solutions is a team of detailed and skilled professionals. My project came out beautifully and working with Daniel was great!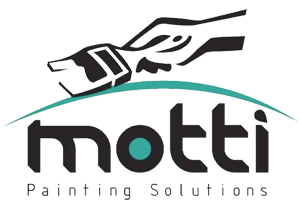 They painted our entire house, also replaced most of the fascia boards, which were rotted. Highly recommend them for attention to detail, doing what they say they'll do, checking in with us as the job went on, professionalism of the workers.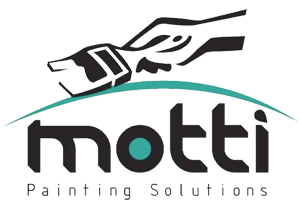 Daniel Motti is everything one can wish for in a contractor.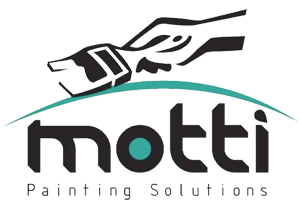 Motti Painting Solutions did a terrific job on my exterior fence. From my first exchange with them, they were thorough, responsive and polite. The team did excellent work and left the work area spotless. I wouldn't hesitate to hire them again!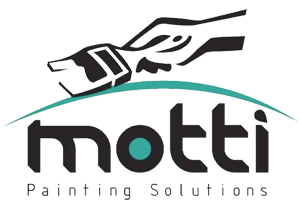 I have owned my house for almost 40 years, and had it painted too many times to remember, but the work of Motti Painting is without a doubt the best. They are also a pleasure to work with: true professionals and gentlemen.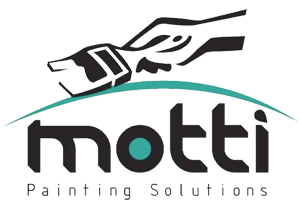 The exterior of my house was painted a couple of years ago. The work was well done, the site was always left in good condition at the end of the day and the price was competitive. I recommend Motti Painting Solutions.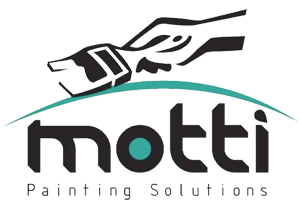 Motti Painting showed up as expected and did a great job cleaning our home's gutters. We will use Motti again and highly recommend them to neighbors.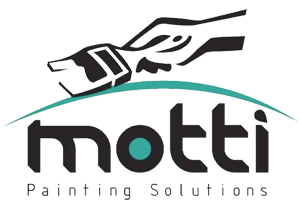 The Motti crew has done a great job for us twice - once painting our fence and the second doing a lot of exterior trim work, decks and a power washing. Good work at a fair price. Bonus: the completely cleaned up and arranged my very messy storage shed without me asking for it and without charging extra. Use them!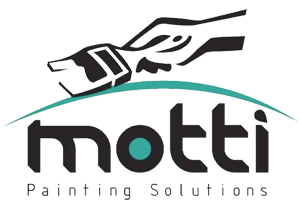 Daniel and his team always do an amazing, fast and reasonably priced job. We appreciate their work and recommend them highly.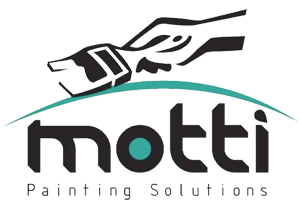 Excellent company to work with. When we have future painting needs, I will contact Motti again without hesitation. Great communication, really wants to make sure the customer is happy and is very open to hearing feedback if anything needs to be addressed - extremely great customer service.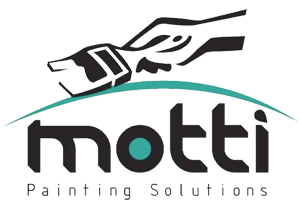 As good as it gets with Motti. We are envy of our neighbors and many people are stopping by to take pictures of our 1877 Victorian home that now looks amazing. Very meticulously done work all around. Couldn't be HAPPIER!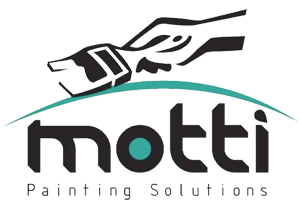 I chose Motti because of their high ratings on Angie's List. They did not disappoint. Excellent work at reasonable prices. Included painting entire house as well as some additional contracted carpenter work which was also well done. Will hire again!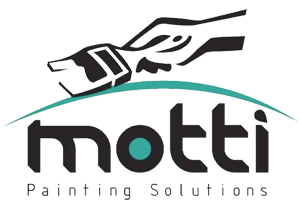 Second year in a row I've used Motti. Great gutter service. Remarkably easy to do business with these guys. It all worked by email. No contract. They came, they did the gutters, I got an invoice by email, paid it online. Everything was remarkably easy.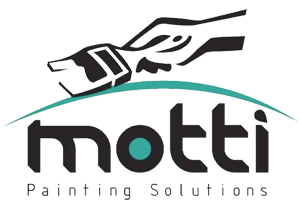 Motti did significant exterior repairs and painted our entire building almost four years ago. It was a big job which they handled easily and with professionalism. After three winters the building still looks as beautiful as the day they completed the job. There are 11 condos in our building and every unit owner was impressed with the team, their friendly demeanor, excellent work ethic, and attention to detail. I highly recommend giving Motti a shot.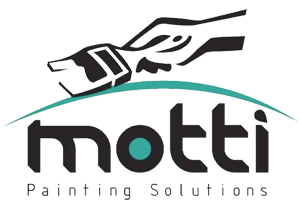 After many recommendations and months of research on painting companies we decided to use Motti. Our house is almost 100 years old, it needed a lot of prep work prior to painting. I would recommend Motti, the price was fair, the work was excellent and they were just good to work with. Let's be honest, a lot of customer service has gone downhill, Motti was really outstanding.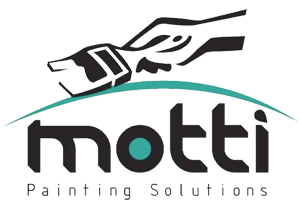 The Motti crew did a job for the house down the street. I was so impressed that I called and eventually hired them to clean and paint our front porch. At the beginning they sent a clear and comprehensive statement of work, the crew then began on time, and the job was clean and outstanding at the end. They even sent an understanding note to the downstairs tenant apologizing for any noise they made while doing the prep work. I would hire this crew in a heartbeat.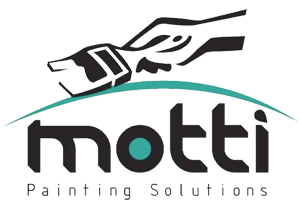 Professional in all respects. Best painting contractor in the Greater Boston area.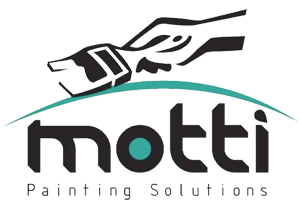 Amazing job. Great communicators. Highly recommend!!!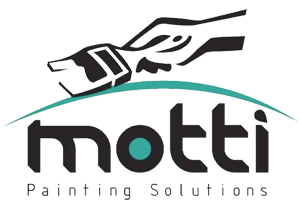 Simply one of the best painters I have come across in 30 years of real estate business. Extremely detail oriented and follow up is amazing.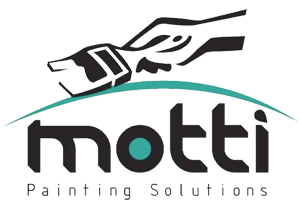 Love these people - hire them!!!! They did a fantastic job on our house several years ago. The proof of quality work is that it lasts, and our house still looks terrific. Easy to work with, reasonable price.
Motti Painting Solutions Inc. helps you improve the look of your home at a fraction of the time that it would take you to do it yourself and at a very reasonable price. We work closely with you to understand the exact cost of painting your house right down to the smallest detail.

Get the best house painters in the Boston, MA area, and choose Motti Painting Solutions Inc. for your next house painting project. Our goal is to make you so happy that you post our next great review.

We are happy to give you a free quote. Call us today at 617-530-1399, or request a free estimate using our web form.