GUTTER CLEANING SERVICES STARTING @ $169.00
This is a Seasonal Services only offered in the Fall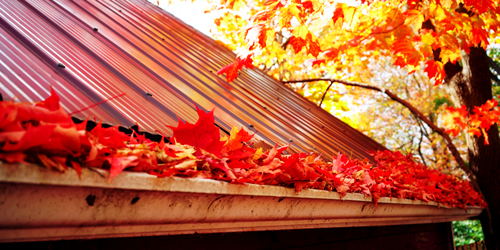 *Payments are due at the time of booking. All services must be booked and fully paid by November 04th 2022. Services to be performed between November 27 through December 05th. Payments should be made online or by mail upon receipt of electronic Invoice upon confirmation of your home on our route. Please do your best to use our online Intuit system for payments. Its safe, fast and free for our clients. ALL CREDIT CARDS ARE ACCEPTED ONLINE.
**No appointments needed: Upon your confirmation and approval of service fee (to be provided by phone or email), we will include you on our route and will serve your property anytime from November 28th 2022 to December 09th 2022. Services are performed Monday-Friday 07:30AM - 04:00PM.
If you are interested in gutter cleaning services please email us the following information for pricing:
First Name
Last Name
Email
Best Phone Number
Address Of The Property
Type Of Gutter: (Aluminum, Wood, Copper)
Have you used our services before? (Yes Or No)
***Repairs, replacement or installation of gutter systems cannot be performed during this specific cleaning visit. If you need to have any repair/replacement work done, please let us know and we will book a specific day and time to meet and discuss the needs. Best email to reach for other services is here
****Linseed Oil Application (for wood gutters) and strainers installations are only available during the Spring & Summer Cleaning.
The Motti crew did a job for the house down the street. I was so impressed that I called and eventually hired them to clean and paint our front porch. At the beginning they sent a clear and comprehensive statement of work, the crew then began on time, and the job was clean and outstanding at the end. I hired them this year to do three sides of the house. The crew was thorough and helpful. And they seemed to take their work seriously with joy and with pride.
Motti Painting Solutions recently completed a superb exterior painting job for us. First, they power washed the house, sanded, scrapped and caulked wherever needed. They painted our newly built porch, several sections of the house siding, all the detailed trim work, gutters and downspouts. They applied one full coat of primer and two coats of exterior paint. The crew replaced some complicated rotted trim. Their work was outstanding! The workers were meticulous, professional, polite, quiet and dependable. They worked diligently every day for 11 hours. They cleaned up all debris, materials, and equipment daily. Motti's prices were very fair and very reasonable for such high-quality workmanship which came with a 3 year warranty. We highly recommend Motti Painting Solutions for all your painting needs. We wouldn't hesitate to hire them again.
Motti Painting did an amazing job painting the exterior of our house. They are professional and fast and incredibly neat. They are also super responsive and very flexible. When we decided to paint our house, we wanted to do it right away, and they were there within a week of finalizing their proposal. They came every day unless it was raining and left the site really clean and tidy. Whenever they missed a day due to weather, they stayed longer the next day to stay on schedule. We would use them again in a second - we are very happy with the work they did!
Motti Painting solved our decades old problem of trying to keep paint on our 80 year old house. Their crew removed the old paint, made repairs, and added a beautiful colored stain finish that made the house look new again. They kept a clean job sight and started and finished the job promptly. Daniel Motti runs a good business, listens carefully , and is committed to customer service and satisfaction. We have hired Motti Painting again for additional work and highly recommend them.
Daniel and crew were great, and came recommended by a friend who has used them twice. Communicative, flexible, and paid a lot of attention to detail. My neighbors painted their house in 2 days, which was what I thought - painting is super quick. But Daniel and crew do a great job in prepping (scraping paint and fixing wood work), and several rounds of primer and finished coat. They were here for two weeks (10 hours days!) and folks on the whole street have commented about their professionalism and about the finished product. I'd highly recommend reaching out to them. They won't be the cheapst, but they just might be the best.